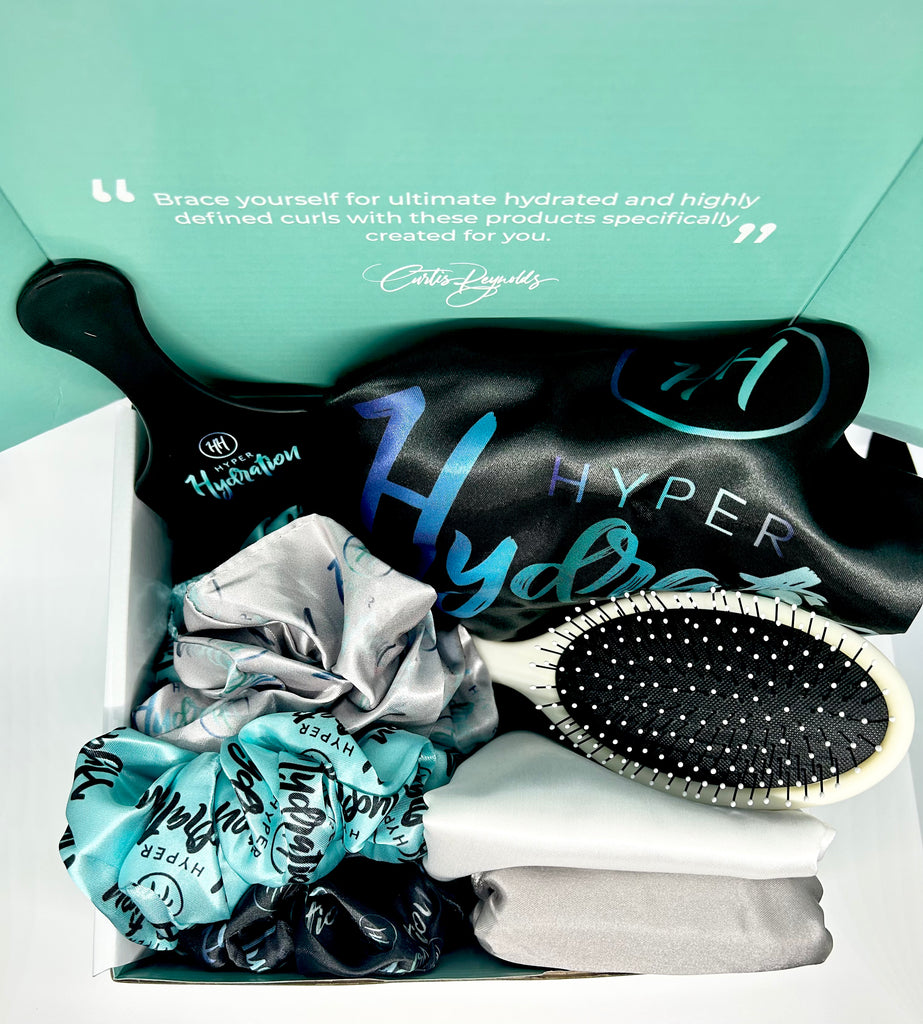 "Satin Dreams: Curly Hair Night Essentials Bundle"
Description
Indulge your curls in the lap of luxury with our exquisite Curly Hair Night Essentials Bundle – the ultimate treat for your natural beauty sleep. Crafted with care and curated for the discerning curly hair connoisseur, this bundle promises to elevate your nighttime routine to a new level of opulence.
Immerse yourself in the sheer decadence of satin, designed to pamper your curls and preserve their natural allure. This sumptuous bundle includes:
Satin Scarf and Bonnet: Ensure your curls are cradled in elegance throughout the night, maintaining their gorgeous form.

Four Satin Scrunchies: Gently embrace your locks, adding a touch of sophistication to your bedtime style.
Slip into the sheer bliss of our
Satin Pillowcase : W

here every sleep is a voyage into indulgence. The smooth surface reduces friction: Preventing breakage and frizz, leaving your curls gloriously intact come morning.                                                                                 
Elevate your styling game with the included

Hair Pick

, creating: v

oluminous, defined curls that command attention, because your curls deserve nothing but the best.
But wait, there's more – as a special bonus, we're including a detangling brush to effortlessly glide through your curls, leaving them tangle-free and luxuriously smooth.
And that's not all! Unlock the secrets to maximizing the potential of each product with an exclusive instructional video, guiding you through the art of nighttime curl care. Because your curls deserve nothing but the best, treat yourself to the Curly Hair Night Essentials Bundle – where every night is a celebration of your natural beauty.